Last Week in Review: Markets Enter the Great Unknown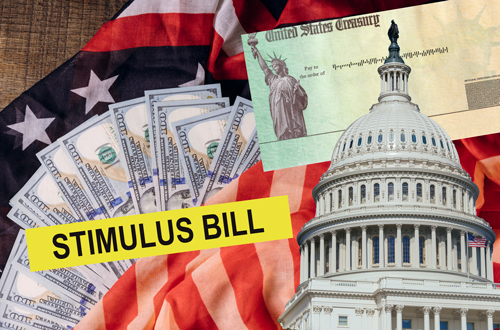 COVID-19 Hits the White House
Last Friday morning, President Trump and the First Lady tested positive for COVID-19. The news shocked the financial markets around the globe, with global Stocks declining in response to the uncertainty. The news adds the potential for large market swings as we approach the general election in just a few weeks.
Stimulus or No Stimulus
Another big story to follow as it relates to the economy and financial markets is if and when Congress can agree on a fresh fiscal stimulus plan. As of last Friday, Congress has been unable to agree on a plan and this has added to the already incredible uncertainty for the financial markets. Stocks endured heavy losses in September due most in part to the political uncertainty and the lack of a new stimulus plan. Will Congress come together with a large plan to help the economy recover further? If so, how much? And when? These are the questions the financial markets are looking to have answered.
Bright Outlook for Housing
This past week, Pending Home Sales, a forward-looking view on housing, showed the highest reading since 2006. The demand for housing is very strong and the confidence required for individuals to purchase a home cannot be understated. There's a lot of optimism in the housing sector and the tailwinds of low mortgage rates, an improving economy, and continued improvement in the labor market should fuel housing for the foreseeable future.
Back to Work
Low rates are wonderful, and it's a major driver of housing and will likely be for quite some time. However, if you don't have a job, you can't pay a mortgage. The good news is that jobs continue to return. The September Jobs Report, reported this Friday, showed the unemployment rate at 7.9%, a major improvement from the 14.7% seen in the darkest moments of COVID-19 back in April. We should expect continued improvement in the labor market as states continue to re-open and heavily impacted sectors of our economy -- such as travel, leisure, and hospitality -- attempt to recover. As mentioned, housing will continue to benefit from the improved conditions.
Bottom line: Rates are at all-time lows and even though a fourth stimulus package is up in the air, we are hopeful it will happen. And if a package is agreed upon, it will likely be good for Stocks and bad for Bonds as it brings even more supply and inflation fears.