Last Week in Review: Big News Sparks Big Moves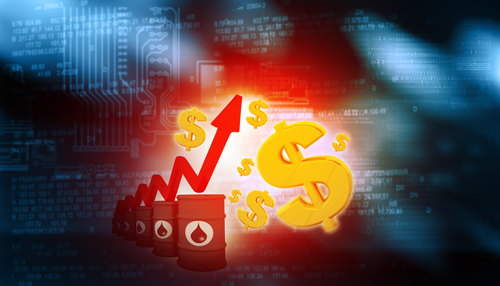 Interest rates retreated from 2019 peaks as the Ukraine invasion by Russia escalates and grows more uncertain. However, there were other big developments here at home that erased a good portion of the rate improvement. Let's break down what happened and what to look for in the week ahead.
1.) Ukraine Invasion Market Reaction
The Ukraine/Russian war has escalated, and the outcome remains highly uncertain. No one knows if, when, and how this will end. When the world experiences tense geopolitical moments, it drives what is called a "safe-haven" trade into the relative safety of the US Dollar and the US-denominated assets like Treasuries and mortgage-backed securities (MBS).
Last Monday and Tuesday interest rates moved sharply lower, with the 10-yr Note declining from 2.00% to touching 1.69%. MBSs also improved nicely but the gains were not in lockstep with the ultra-safe haven of the Treasury market. Meaning, when the world is highly uncertain, Treasury rates improve faster and further than home loan rates.
The longer this war continues the longer we should expect rates to remain near or lower than current levels as the situation puts a bid or support under the bond market.
2.) Fed Chair Powell Testifies Before Congress
Last Wednesday was bad for bonds/rates which gave up half a sizable portion of their multi-day rate improvements. The main catalyst was Fed Chair Powell, who provided his semi-annual testimony before Congress.
"Reducing our balance sheet will commence after the process of raising interest rates has begun and will proceed in a predictable manner primarily through adjustments to reinvestments." Fed Chair Jerome Powell prepared testimony on 3/2/22.
This line reiterates the Fed's desire to remove MBSs from their balance sheet. The Fed currently has $2.7T of MBSs on its books. If the economy remains strong and can absorb multiple Fed rate hikes, then the Fed will try to become a seller of MBSs. The MBS market didn't like these words despite all the uncertainty in Ukraine and home loan rates shot higher in response.
"The near-term effects on the U.S. economy of the invasion of Ukraine, the ongoing war, the sanctions, and of events to come, remain highly uncertain. Making appropriate monetary policy in this environment requires a recognition that the economy evolves in unexpected ways. We will need to be nimble in responding to incoming data and the evolving outlook."
Here, the Fed is telling us the uncertainty in Ukraine could lead to fewer rate hikes. Stocks liked it and soared higher, at the expense of bonds and rates.
Lastly, the Fed essentially told Congress that it expects a .25% hike in a couple of weeks. This removed the uncertainty that the Fed may go with a .50% hike. Stocks liked this and bonds did not.
3.) Soaring Oil Prices
Oil touched $116 a barrel last Thursday. If there was ever a time to have high prices "transitory", let's all hope this dramatic increase in oil prices proves to be short-lived. High energy prices are an economic killer. It is already weighing on consumer sentiment, and should it continue, it will weigh on consumer spending, which makes up two-thirds of our economic growth.
The Federal Reserve will be factoring in the high oil price and its economic impact as they consider rate hikes and ultimately shrinking their balance sheet.
Fed rate hikes are designed to slow demand and thus lower prices. If the consumer retreats on their own due to higher energy prices, the Fed may not be able to hike as aggressively as they intended when the year began.
Bottom line: This new Russian/Ukraine war changes everything. If you are considering a refinance or purchase transaction, now is the time when there is a lot of uncertainty. Upon better days ahead, we should expect somewhat higher rates.