Last Week in Review: Some Good News on Rates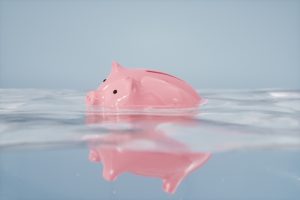 This past week, home loan rates improved to the best levels in a month. The 10-yr Note yield closed beneath 2.80% for two consecutive days for the first time since April 13th. Moves like these begin to suggest that rates may have peaked. The main reason for the decline in rates is due to rising fears of a recession.
Last Thursday, the 2nd reading of 1st Quarter GDP showed a 1.5% contraction in economic growth. A textbook definition of a recession is two consecutive quarters of negative growth or contraction. Currently, estimates for the 2nd Quarter GDP sit around 1.5%. When coupled with the 1st quarter contraction, we will either experience a recession or something very close.
We also had some corporate earnings this week, which showed high energy costs are starting to hurt the consumer. Target and Best Buy said sales of big-ticket items like televisions and exercise equipment have slowed. Durable Goods Orders for April also showed consumers' appetite for large purchases has waned as energy prices remain elevated.
A barrel of oil is at $112 despite measures like tapping the Strategic Petroleum Reserves and China still in a big lockdown with its zero-covid policy. There is a rising concern that oil prices will move another leg higher upon China's eventual full re-opening and demand increasing sharply. Another oil spike would be unwelcomed just as the Federal Reserve is set to raise rates by .50% in each of the next two months.
Speaking of the Fed, the financial market is starting to sense the Fed will pause after a couple of rate hikes. The incoming economic data will determine how far the Fed will go.
Some signs inflation may have peaked too. The 10-yr inflation expectations have declined sharply in the past couple of weeks and that too is a reason why yields/rates have declined. Seeing long-term inflation expectations decline is very important to the Fed as they do not want to see consumers "expect" higher prices in the future or it will likely happen.
Bottom line: Home loan rates are showing signs of peaking with rates hovering near current levels over the last month. Uncertainty and volatility around inflation, the Fed, and economic growth will continue to push rates and stocks around. If you are considering a purchase transaction, now is a great time to lock.