The Federal Reserve raised the Fed Funds Rate by .75% in a widely expected move while home loan rates continue to be well off the highest levels in June. Let's discuss what the Fed Chair Powell said in his press conference and what it means going forward.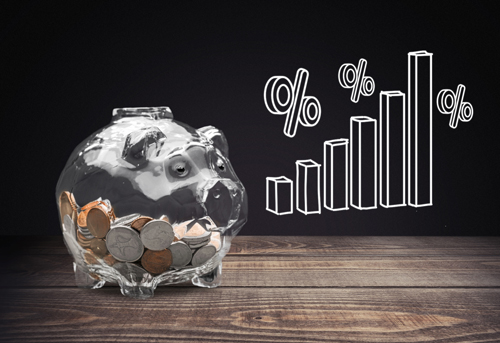 Boom
The Fed raised the Fed Funds Rate in back-to-back meetings by .75% or more for the first time since 1980 when Magic Johnson guided the Lakers to an NBA Championship as a rookie.
This rate hike has no effect on home loan rates. Or does it? The Fed raised rates by 1.50% in the last 45 days and the 10-yr Note yield has declined from 3.49% to 2.75% in the same time frame. Why?
Fed rate hikes are intended to cool inflation, slow economic growth and slow down the labor market. If inflation cools, the economy slows, and the unemployment rate ticks up...long-term rates move lower.
Recession or No Recession
In his press conference, the Fed Chair was asked about whether our economy was in a recession and Mr. Powell said he didn't believe the US economy was in or near a recession. He cited the resiliency of the labor market as the reason why the economy was not in a recession. He did reiterate it was not the Fed's job to define a recession.
The classic definition of a recession is two consecutive quarters of negative growth. It will take a couple more months and revised reports before we see whether we have two back-to-back quarters of negative growth. In the same press conference, Powell did say the "slowdown in Q2 was notable".
Data Dependent
The Fed said that the size and scope of future rate hikes will be based on the incoming data. If inflation remains high, we could and should expect an "unusually" large rate hike especially if the labor market remains as strong as the Fed Chair noted.
Uncertainty and Volatility Ahead
There was nothing in the Fed Statement or Press Conference which should suggest higher home loan rates ahead. Watching how the Treasury Market is performing, its clear long-term rates do not see inflation as the long-term problem and the recent yield curve inversion in the 2-yr Note suggests we are in a recession, despite the Fed Chair saying otherwise.
Bottom line: Home loan rates have appeared to make their peak back in mid-June. With more housing inventory coming to market, now is a great time to capture the home of your dreams with prices and rates off the highest levels of late.