Last Week in Review: What's Happening in The Markets?
The financial markets had a rough week, with stocks falling and rates spiking since Fed Chair Powell spoke in Jackson Hole. Let's walk through what happened and look into the week ahead.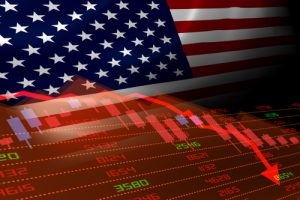 "While higher interest rates, slower growth, and softer labor market conditions will bring down inflation, they will also bring some pain to households and businesses." Fed Chair Jerome Powell – Friday, August 26, 2022.
This line set off the selloff in stocks and bonds and continued throughout this week.
The 2-Yr note which attempts to mimic fed interest rate activity, spiked to the highest level in 15 years. Mortgage-backed securities (MBS), which are where home loan rates are derived, fell sharply causing home loan rates to rise to the highest levels since June. And in a sign that a recession is here or forthcoming, the 2 and 10 year note yields remained deeply inverted suggesting pain is here and will likely continue.
On top of the Fed Chair's tough talk, we also had several Fed officials talking very hawkish which further stoked the rate hike fears. As of today, the chance of a .75% rate hike at the end of September is essentially fully priced in. This means that the Fed Funds Rate, which is an overnight rate, will be higher than the 10-year Note yield. This is typically a negative sign for the economy.
And if this were not enough pain for the bond market, we are now into September, where the Fed is slated to ramp up balance sheet reduction to the tune of $95B per month. This means the Fed will be providing even less support for the bond market. There is no clear formula on what the impact of balance sheet reduction will be on the economy. This adds to the uncertainty, volatility, and pain we are seeing in the financial markets.
Bottom line: Much like the Fed did in the first half of the year, they are "jawboning" the market by saying they will continue to raise rates and be very aggressive in doing so. The only rate they can raise is the Federal Funds Rate. With recession fears escalating, there will be a limit to how high interest rates will go and we are watching the June rate peak as a ceiling for 2022.