This week, interest rates touched the lowest levels in two months on the idea that inflation may have peaked. Let's break down what happened.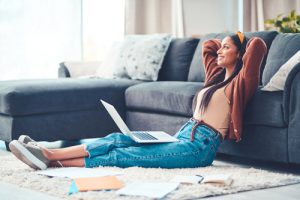 10-yr Note Touches 3.67%
The 10-yr Note yield touched 3.67% this week, a large rate improvement from 4.23% seen the previous week. The downtick in long-term rates also fed into home loan rates, which have declined as much as .50% in the last week or so.
The big question? Does this decline in rates have "legs" and will it continue?
Peak Inflation Equals Peak Rates
The readings on inflation suggest that we may have just seen the peak in inflation. We will want to see future inflation readings to confirm this, but long-term bonds, which are forward-looking, appear to be pricing at a peak.
Do not tell the Federal Reserve that inflation may have peaked. There were several Fed speakers out this week saying that inflation is still a problem, and they want to keep rates higher for longer.
Short-Term – Higher for Longer
Remember, when the Federal Reserve says they want rates higher for longer, they are talking about the Federal Funds Rate, which is an overnight rate that banks lend to each other. The Federal Funds Rate affects short-term loans like credit cards autos and home equity lines of credit.
It is important to note that while the Fed Funds rate may increase by another 1.25% between now and next May, long-term rates like the 10-yr Note and mortgages, may have already peaked.
Smaller December Hike
The financial markets are now pricing in a high probability the Federal Reserve will only raise rates by .50% next month. Additionally, the markets are also sensing the Terminal Rate, or peak in the Fed Funds Rate will be 5 to 5.25% achieved by May of 2023. The Fed will attempt to lift rates that high and keep them there if the economic readings will support it.
Should we see the labor market struggle and inflation come down even further, the Fed may be forced to do less hikes. As the old saying goes, time will tell.
Bottom line: Home loan rates have improved. With more inventory coming to market and many sellers eager to make deals, now could be a great time to consider taking advantage of the opportunities in housing.