Last Week in Review:  Bad Economic News is Bad News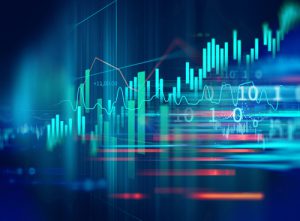 Bad economic news helped home loan rates touch the lowest levels in months. Let's discuss what happened and see what is coming next week.
Producer Prices Are Falling
The Producer Price Index, which is an inflation reading on what producers/wholesalers pay for goods and services, showed a larger than expected decline. It was also the lowest reading since March 2021.
This is good news, because if producer prices fall, it leads to consumer prices falling, which leads to lower rates and less Fed rate hikes.
It appears that both inflation and long-term rates have peaked.
Weak Economic Data Elevates Recession Fears
A bunch of weaker than expected economic reports cast a dark cloud over stocks, with bonds and rates the beneficiary.
Manufacturing reports in New York and Philadelphia highlight an economic slowdown and a very weak Retail Sales number for December, showing the consumer cutting back on spending.
In the recent past, stocks had moved higher in response to weak news on the notion the end of Fed rate hikes is near. But this week, stocks slid lower on the bad news because the bad news may also mean a recession and not just the end of Fed rate hikes.
Last Thursday, the 10-yr Note yield touched 3.32% for the first time since mid-September which suggests the bond market sees a slowdown and the need for the Fed to stop hiking rates.
The Standoff Continues
The Federal Reserve and the bond market disagree on the Fed's position on rates. The Fed says it wants to keep rates higher for longer, yet the sharp decline in long-term rates and wide yield curve inversions is the bond market saying the Fed is wrong.
The good news? The markets are now pricing in a .25% Fed rate hike on February 1st. We could very well see just one more .25% rate hike in March but that will be based on the incoming data.
Bottom line: Home loan rates continue to drift lower; sellers are eager to make deals and the labor market is strong. Now is a great time to highlight the current "buyers' market" while it exists.