Last Week in Review: Banking Fears Ease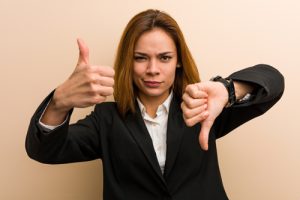 This past week, home loan rates ticked higher from the previous week in response to no dire news in the banking sector. Let's walk through the Fed Meeting and the other big events impacting the markets.
Contagion Fears Subside
No news was good news for stocks and bad news for bonds and interest rates. After two weeks of multiple bank collapses and central bank intervention, fears of contagion leading to other banks has eased a bit.
This removal of fear pushed home loan rates higher after they touched the best levels in over a month. And stocks which like less risk, enjoyed solid gains throughout the week.
Pending Home Sales Bodes Well for Housing
The February Pending Home Sales Index, a leading indicator for the housing sector, grew for a third straight month. It appears that housing sales may have bottomed as demand remains strong. With the Fed nearing the end of its rate hiking cycle, long-term rates having already peaked and the labor market still resilient, it all adds up to a bright outlook for housing.
Economic Growth Slowed into 2023
The final revision for 4th Quarter 2022 GDP came in at 2.6%, which was a slowdown from the 3rd Quarter 3.2% rate. The final GDP rate for 2022 was 2.1%...a sharp slowdown from the 5.9% rate in 2021.
The evidence of slowing growth may be music to the Fed's ears as they hope their previous rate hikes will slow the economy enough to lower inflation, while achieving a "soft landing" and where we could avoid a deep recession.
Home Price Gains Slowing is Good News
The Case-Shiller Home Price Index showed the broad-based 20-City Composite posted a 2.5% year-over-year gain in January, down from 4.6% in the previous month.
"2023 began as 2022 had ended, with U.S. home prices falling for the seventh consecutive month," says Craig J. Lazzara, Managing Director at S&P DJI.
This is yet another data point the Federal Reserve is happy to see. The Fed wanted to slow down housing and cool price gains, which make up a large portion of overall inflation. This backward and lagging indicator should help lower inflation in the months ahead.
50/50
As of press time, the easing bank fears have slightly elevated the chance of a .25% rate hike in May to 50%. The Fed had forecasted at the last meeting they will get the Terminal Rate, a fancy way to say peak in Fed Funds Rate to 5.1%. One more .25% rate hike will achieve this. With so many important economic reports and uncertainty in the banking sector, this story can change quickly.
Bottom line: With mortgage rates now near the levels seen in early February, when home sales jumped, there are signs the Spring housing market may be better than expected than just a couple of weeks ago.