Home loan rates continue to stabilize ahead of this week's Fed Meeting. Let's discuss what happened last week as we await yet another Fed rate hike Wednesday.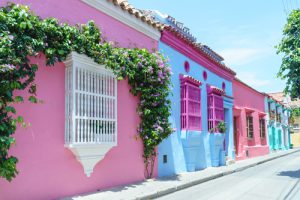 New Home Sales Soared In March
Housing continues to show some positive signs lately, thanks to the decline in mortgage rates. This week, New Home Sales for March grew by 9.6%, when the markets expected a 1.6% decline. The sales pace remains 3.4% lower than in March of 2022 but the improvement we are seeing since the beginning of the year highlights the strong demand for housing coupled with interest rate sensitivity.
The Northeast saw the largest pickup in sales. Warm weather could have helped fuel the buying activity. Builders also used incentives and buydowns to close deals.
Home Prices Rise - First Time In Eight Months
The S&P CoreLogic Case-Shiller National Home Price Index rose month over month in February, breaking a string of seven consecutive months of declines.
The Federal Housing Finance Agency also reported a price rise for February. What is sparking the increase in prices in what overall remains a slower housing market? Low housing inventory and a nice decline in home loan rates since the peak in October.
The home price gains continue to decelerate and this is good for restoring market balance as well as helping lower future inflation readings.
First Republic - The Next Bank Problem?
Weeks after the SVB collapse, First Republic Bank, despite multiple bailouts, is said to be on the brink of failure. There is some speculation that measures might need to be taken over the weekend to help the Bank survive.
This story reignites uncertainty around financial stability as we approach next week's Fed Meeting. Higher short-term rates, controlled by the Fed, only make problems worse for the banks. The Fed's comments on the banks next week will be market-moving.
Technical Barriers To Further Rate Improvement
Mortgage and housing professionals monitor both macroeconomic conditions, as well as technical factors (chart signals), to help determine rates trends and changes to them.
Currently, the 200-day Moving Average is limiting further rate improvement in the 2-year Note yield and the 10-year and mortgage-backed securities (where home loan rates are derived).
Next week's Fed Meeting, where it is widely believed the Fed will end this rate hiking cycle, could be the trigger to push bond prices above this ceiling.
One thing for sure? Rates can't improve further until prices break through this barrier. And if they do, we could very well see another leg lower in rates.
Bottom line: Home loan rates have peaked, inflation has peaked and next week the Fed rate hikes are likely finished. Couple this with the bright future in housing and it's a reason to go shopping today.