This past week interest rates ticked higher in response to a surprise rate hike from above our Northern border. Let's discuss what happened and talk about the big week ahead.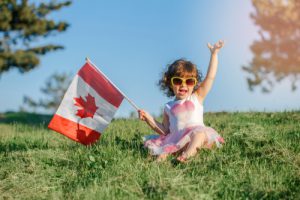 Oh Canada
As the saying goes, "Where there's smoke there's fire". A big news story this past week was the Canadian wildfires raging and sending smoke, affecting nearly 100,000,000 American citizens. But that was not the only big news coming out of Canada.
On Wednesday, in a surprise move, the Bank of Canada raised interest rates by .25%. This lifted their benchmark rate to the highest level in 20 years. In response, interest rates around the globe crept higher. The main concern? This surprise rate hike came after two consecutive meetings where the bank of Canada did not raise rates. There was immediate market fear that our Federal Reserve might do the same.
In recent weeks, the Fed has signaled they are going to pause and not raise rates this week. The Fed has also said there could be a "skip", where they do not raise rates in June, but they come back and raise rates in July, if needed. The markets have ignored the idea of a skip, until Wednesday, when the Bank of Canada raised their rates.
As of this moment, there is a slim chance the Fed lifts rates next week. But come July there is a 66% chance the Fed raises rates once again. There will be a lot of important data that will be reported and can affect whether the Fed raises rates or not.
Treasury Refunding
With the debt ceiling now officially lifted, the Treasury Department needs to refund the Treasury General Account, which was depleted during the past several months. The Treasury Department does this by selling bonds to raise money. It has been said that the Treasury needs to sell as much as $1 trillion worth of bonds, bills and notes over the next six months to keep the money moving. There are negative headlines in the media suggesting this will be a big problem and will cause rates to move higher. Keep in mind that in the past, the treasury department sold much more than this, and in a shorter time frame, so history is repeating itself.
Bottom line: Interest rates remain elevated and near important technical levels as we enter a week full of market moving news.