Last week, interest rates held near the best levels in a month as Fed Chair Powell testified on Capitol Hill. Let's discuss the big news last week and gear up for important events in the week ahead.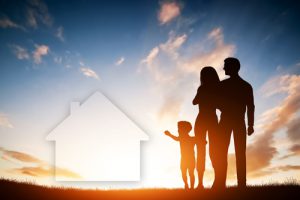 Powell on the Hill
"Given how far we've come, it may make sense to move rates higher but to do so at a more moderate pace." Fed Chair Powell on Capitol Hill, 6.21.23
On Wednesday, Federal Reserve Chair Jerome Powell gave his semi-annual testimony to Congress regarding the state of the economy and interest rates. His prepared speech was very similar to the statement the FOMC released last week when they "paused" the string of 10 rate hikes. The quote above, from the question-and-answer portion was one of the highlights as it reminds the markets that Fed rate hikes are nearing an end.
The next Fed Meeting is at the end of July. If the incoming data continues to show inflation coming down and unemployment going higher, the Fed may very well not hike again next month. Currently, the markets are pricing in a 75% probability of a .25% rate hike next month. This will likely change as news comes in.
Homebuilders Feeling Good
As a sign of long-term confidence in the housing market, homebuilders put shovels in the ground at a rapid pace in May. Construction of single-family homes jumped 21.7% from April as builders try to meet soaring housing demand. Housing starts rose to a 1.63M annual pace in May, up sharply from 1.34M in April. There are many reasons for builders to be optimistic about the future. Below are just three:
Housing demand is high, and supply is low.
Labor market is tight; jobs buy homes.
The Fed is nearing the end of rate hikes.
Bank of England Raises Rates
In response to a higher-than-expected inflation report in the UK earlier this week, the Bank of England raised their rates by more than the expected .50%. The Bank also said more rate hikes are coming to help lower inflation. This is important to follow because their inflation is over 8% and next month our Consumer Price Index will be in the 3.00% range. So that central bank is behind the US on monetary policy and inflation and must catch up with more rate hikes. This could add to the uncertainty and volatility in the months ahead.
It's important to note that UK long-term interest rates improved on the rate hike as markets feel the Bank of England regained credibility in its fight versus inflation. This is another example where rate hikes help long-term rates.
Bottom line: The "higher for longer" narrative from the Fed and clear technical factors are limiting the improvement in rates. At the same time, we can look at home builder optimism as a sign that the worst is behind us as it relates to rates and inflation. There are many great opportunities to be had and more coming. Better days are ahead.