Last week in Review: Fed Hikes Rates, Home Loan Rates Remain Steady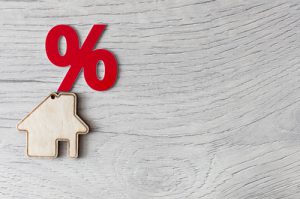 This past week home loan rates were unchanged, despite the Fed raising rates to the highest levels in 22 years. Let's discuss what happened and look at the week ahead.
Another Rate Hike
On Wednesday, the Federal Reserve raised the Fed Funds Rate to a range of 5.25 to 5.50% and this move was widely expected. Fed Chair Powell also shared that if the data comes in strong over the next two months, they will raise rates again in September. The opposite is true.
What data was the Fed talking about? Mr. Powell was specific and said there will be two jobs and CPI (inflation) reports, and one employment cost index which garners most of their attention before the Fed meets again in September when they decide what to do with interest rates.
One of the main reasons interest rates remain high and the Fed has continued to raise rates is the underlying resilience of the economy. Many economists, market watchers and central bankers were calling for a recession by the middle of this year. In fact, one reputable publication back in November said there was a 100% chance of a recession in 2023. Fortunately, or unfortunately, depending on how you're looking at it, the economy is currently growing near 2% and unemployment is at 3.6%, which are not conditions that lead to an economic recession.
Looking forward...watching the economic data will be important to determine whether the Fed increases rates further.  At the very least we should be prepared for the Fed to hold the Fed Funds Rate at current levels for quite a bit longer.
How much longer? The Federal Reserve wants to see inflation come down to 2%. The Fed's favorite gauge of inflation is currently running at 4.6% so, there is a lot of wood to chop for inflation to get near the Fed's target. In fact, the Fed's forecast calls for core inflation to reach its goal in the year 2025. So, when we hear higher for longer, that's what we mean.
For reference: In the last rate hiking cycle back in 2018, the Fed cut rates 7 months after the last hike. Meanwhile, during that same time, home loan rates steadily improved.
Bottom line: The Federal Reserve may very well be done hiking rates. However, long-term rates may likely edge lower slowly. Why? The economy is slowing. Slowly, unemployment is rising, slowly, and inflation is rising slowly.