This past week home loan rates ticked higher in a week filled with some negative surprises. Let's discuss what happened and look at the week ahead.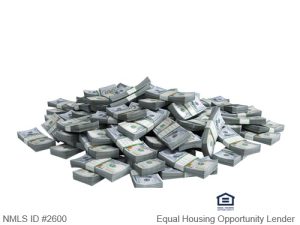 Another $1T Please
Earlier in the week, the Treasury Department surprised the financial markets when they stated they need $1T to fund the government from August to October. The problem? It was $275B more than what was expected just a few months ago when the Treasury last released their funding expectation needs.
How does the Treasury Department raise the $1T? By selling Treasury Bills, Notes and Bonds in auctions. The bond market hated the announcement and pushed rates higher in anticipation of even more bonds that must get sopped up at weekly Treasury auctions.
U.S. Debt Downgraded
The bond market was not the only thing that didn't like the Treasury Department's call for more money. Fitch Ratings downgraded US Debt one notch from AAA to AA+. They cited "fiscal deterioration" over the next three years as the driver behind the decision.
Our debt was downgraded back in August 2011, for many of the same reasons which were rising debt, political division, etc. But this time things are slightly different. Back in 2011, we had just $6T in government debt and today, we have over $32T in debt.
We do have some history on our side. Back in 2011, after the debt was downgraded, interest rates did improve in the months ahead. For the interest-rate sensitive housing sector, this would be a welcome development.
Japan Seeing Higher Rates
The Bank of Japan (BOJ) has started to loosen their Yield Curve Control (YCC) policy by allowing their 10-yr government bond to float from a cap of .50% to 1.00%. This is a big change from a government that had pinned rates at 0.0% for years. As the Japanese interest rates crept higher upon the announcement, it placed upward pressure on our rates as well.
4.09%
Last Thursday, the 10-yr Note was right at an important level of 4.09%, which has been serving as yield resistance, preventing rates from moving higher since November. If the 10-yr moves above this level, we could easily see home loan rates move another leg higher still.
Bottom line: The financial markets were unnerved by the double whammy of surprises with the Treasury's request for more money and the subsequent debt downgrade. Time will tell whether rates can reverse from key levels like it had since November or will we see yet another leg higher in rates.