As summer nears the end, home loan rates took a pause on their recent uptick. Let's discuss what happened and look at the important week ahead.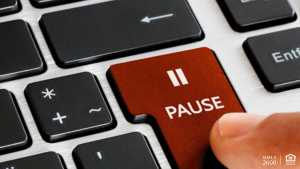 Mortgage Rates At 21 Year Highs
The big news in mortgage and housing has been the recent and rapid rise in home loan rates. Early in the week, they reached 7.50%, to levels last seen in 2002.
What has been causing rates to climb in recent weeks?
The big increase started when the Treasury Department requested an additional $275B in late July to fund the government between August and October.
The increase in spending prompted Fitch Ratings to downgrade U.S. debt, citing "fiscal deterioration".
Fears of a recession have evaporated.
The Fed is close to finishing rate hikes, yet inflation remains high.
Oil has climbed which is elevating inflation fears.
Japan and China selling their holdings of Treasuries.
The good news? Last Wednesday, interest rates declined sharply, helping rates improve from these multi-year highs.
So, what created the pause in the rise in rates last week?
Bad news is good news. Global economies are slowing rapidly leading to a decline in global bond yields.
A sharp decline in oil, back under $80 a barrel, lowering inflation fears.
Anticipation of next week's action-packed economic report calendar. Markets are not placing any large bets.
Mortgage Bonds hit exactly at the October price lows and bounced higher. Look at the chart below.
Oil
Oil prices moved lower on lower demand fears and a stronger U.S. Dollar. This is an important story because if Oil moves above $84, there is a real threat of $90+ oil and quickly. Seeing Oil retrace back to $78 is good news for inflation and interest rates.
Fed Rate Hike Chances
Right now, the chance of a Fed rate hike in September is just 15%. But, the chance of a Fed rate hike in November is 40%. Whether the Fed hikes now or in November, the markets are looking forward and sensing the Fed is finished hiking and moving to a position of "how long" they can keep rates high until inflation falls back down to 2%. This uncertain story will remain with us for the foreseeable future but it is worth a reminder that mortgage rates are not controlled by Fed rate hikes as evidenced by the lists above.
Housing, A Tale Of Two Markets
The spike in home loan rates has put a damper on the housing market, but it is affecting existing and new home sales differently. The spike in rates clearly makes it a challenge for someone with a far lower mortgage rate to list their home for sale. This has created an inventory problem as well as keeping prices high.
But in a housing bright spot, builders are having their way as demand for housing remains robust, material costs have normalized, and builders can get creative with programs to get homebuyers into properties.
Bottom line: Home loan rates paused their rise and next week we may find out if the retreat in rates is sustainable. Housing remains in a long-term bull market and upon any meaningful decline in rates, we should expect housing to also step off the pause button, with activity quickly resuming.