Interest rates improved amidst a huge week of economic news last week. Let's look at what happened and take a peek into the week ahead.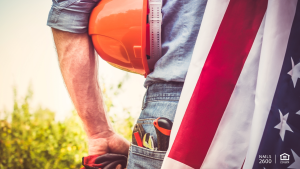 Bad News Is Good News
Bonds and interest rates like bad economic news as it lowers the threat of more Federal Reserve rate hikes. Last week, we did see some worse-than-expected leading indicators on the health of the labor market and it sparked a rally in bonds, which resulted in a nice decline in rates.
Less Is More
The JOLTS report was released last Tuesday and showed the amount of help wanted signs shrunk to the lowest levels since March 2021. Why is this important? The Fed wants to see the hot labor market show signs of slowing and this could be that sign. Which means maybe the Fed can stop hiking rates.
If we think about the labor market and business...first, companies stop hiring, then they might cut hours or reshuffle employees, and then, if necessary, companies start reducing staff and cutting jobs.
Adding to the bond-friendly news in the report was seeing fewer people quitting. This is also good for rates and the Fed because it means available jobs are less plentiful and people will not be able to easily jump for more pay like they have in the past. If there is less pressure on businesses to pay people more to retain or attract employees, there's less upward pressure on inflation which is also good news.
Consumer Losing Confidence
In August, Consumer Confidence declined as those surveyed stated jobs were less available (which the Fed wants to see) and the current family financial conditions showed growing pessimism about their present financial situation. This sour tone on how consumers felt in August was good news for bonds and rates.
Core Inflation Remains Elevated
The Fed's favored gauge of inflation, the Core PCE index, was reported meeting economists' expectations but did edge higher from June to July. Like the CPI inflation recently reported, inflation may have bottomed in June/July and there is a fear it could reaccelerate this Fall.
Bottom line: Home loan rates made a nice improvement in the last week and a half. For rates to improve further, we likely need to see more economic data as we live in a world where bad news is good news. The downtick in rates was quickly felt in housing as a sharp uptick in activity and locking loans took place.